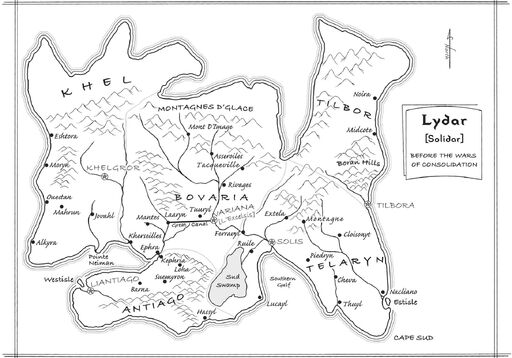 Solidar was a country in the continent of Lydar; that filled the entire continent. By the time if the Rhenn series, Solidar was used to refer to both the land and the political entity.
References
Edit
↑ Modesitt, L. E., Jr. (2012-04-28) "Imager Timeline", The Internet Book Database of Fiction, retrieved 2012-04-28.
↑ Imager's Intrigue, Chapter 69
Ad blocker interference detected!
Wikia is a free-to-use site that makes money from advertising. We have a modified experience for viewers using ad blockers

Wikia is not accessible if you've made further modifications. Remove the custom ad blocker rule(s) and the page will load as expected.