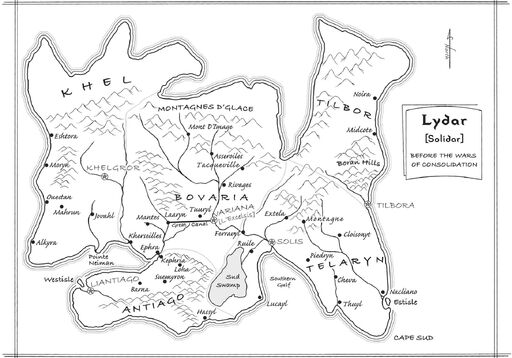 Lydar was a continent on which most of the books of Imager Portfolio take place.
A number countries existed there, until they were unified around 1 A.L. by Rex Regis into a unified country named Solidar.[1] Thereafter, Solidar was used for both the continent and the country.
See also this detailed (vector) map of pre-unification Lydar at File:Lydar 3 copy.svg, which has book-based features not visible on the published maps.
Places in Lydar
Edit
References
Edit
Ad blocker interference detected!
Wikia is a free-to-use site that makes money from advertising. We have a modified experience for viewers using ad blockers

Wikia is not accessible if you've made further modifications. Remove the custom ad blocker rule(s) and the page will load as expected.